GBR News
More New Pages: Progress to 10k, Progress to 1k, and Tweet count
I have created a few more pages for doing Cuusoo analytics and streamlining the blog content.
The pages
Days to 10k
and
Days to 1k
replace my old progress report with ones that are generated daily.
The last new page (at this time) is kind of a throw away for most people:
Tweet Count
. This is just like the "Most Viewed" on Cuusoo but this one shows the projects in order of Tweets. This is an attempt to show the importance of twitter in getting your favorite projects to 10k. In fact, by the time you are reading this project, FMS will likely be the #1 most tweeted project on Cuusoo, which segues us to the next article.
General News
Female Minifigure Set Surges 4300 supports in 3 days and still going

The title says it all. Family groups have finally caught word of this project and they are spreading the word far and wide and showing up in droves.
There is a solid chance this project will reach 10k inside a week, but we have all seen projects stall out before.
Summer Review Roster is Finalized
June 3rd was the deadline for the Summer Review and
League of Legends of LEGO – The Raid on Baron Nashor made it under the wire with only hours to spare. This puts it in company with the
Mini Shop Series and the
Batmobile Tumbler Minifig Scale.
Absolutely no offense to
BrentWaller but I don't think there is a legitimate chance for the Tumbler. The earliest production is likely sixteen months out and that is a friendly estimate assuming Lego gets these long lead times under control. The Batman trilogy will be too old for anyone to care and too recent for Nostalgia. His Ghostbusters project is another matter entirely though.
As for LoLoL versus
Mini Shop Series, well...LoL is incredibly popular. But even though it has millions of people online and playing in an active online community it still took "ages" for this project to get to 10k. To put it in perspective, there are currently
8,194 lol players on reddit right now...and by that I mean, online...there are 290,000 subscribers on Reddit that all got the message when it went out. These guys could have crushed the 10,000 support rating but they didn't. Most projects have a word of mouth issue that is slowing them down, but that just was not the case here. Another factor is, of course the Brand Fit. I have never played LoL but if you check out their site it is rated teen for Blood, Violence, Suggestive Themes, Alcohol, and Tobacco. Good luck with that! Not an impossible hurdle but definitely an issue.
This of course leaves the Shop Series. In this case, the issue is, Is there enough fans for any single one of the establishments, and does Lego want to associate with any of them directly? Despite many people's opinions I don't think Lego is interested in the Lego store. They have an official Lego store set already and they seem to like making it a limited engagement item. I think I really said everything I had to say about this one on brickset though.
All in all I think the Shop Series has the strongest chance but I would not be totally surprised if LoL shows up.
---
Crowd funded
Lego Compatible Tank Treads in Final Days
Three days left to support
Lego compatible treads
. Now that they have reached their goal they have already started production before the Kickstarter has finished.
Massive Chalice
Double Fine Productions, which famously got funded over $3 million dollars is back with a new game concept,
Massive Chalice.
It sounds like X-COM meets Fantasy. Instead of researching tech though, the creation of your heroes is based on breeding them. As part of the strategy aspect of the game you need to choose when to use your heroes or when to retire them for giving birth to the next generation.
Currently this appears to just be conceptual (no demos) but it sounds like a fascinating concept. You do need to accept that your characters are going to grow old and die though.
---
Threadless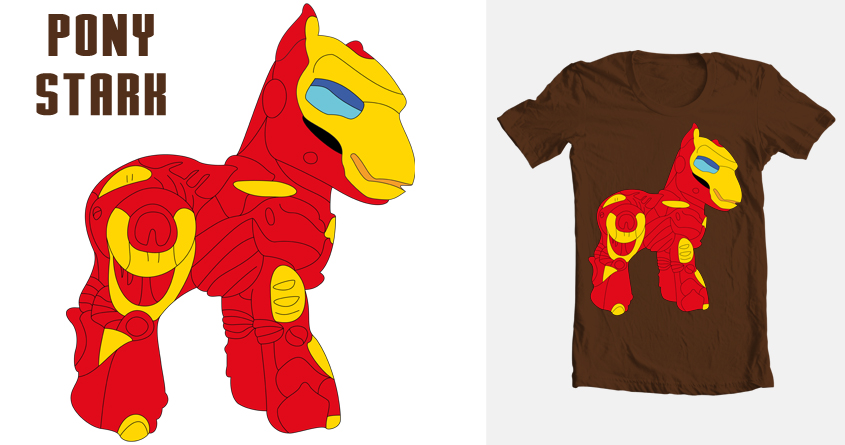 ---
---
Cuusoo
---
Pick of the Week
Hyperborea
by Nickroyer
Support Level: 341
NickRoyer always brings really impressive concepts to Cuusoo. His skill with Blender is certainly an asset to his concepts.
Diselpunk is a really fun theme to play with and one that has not been done in Cuusoo or Lego. Merging it with pulp hollow earth adventure is inspired. Now, Nick is playing up the theme aspect but I have come to respect that as a good idea within the Cuusoo structure. Showing a lot of concepts and seeing what the fans respond to is a great way to keep the supporters and the creator engaged. The is of course is dependent on both groups accepting that only one set will get produced.
The use of a rapier as an antenna is a really clever idea too.
Honorable Mentions
Ancient greek bireme (micro model)
by Ma_bricks
Support Level:
51
There are several
Biremes on Cuusoo but I think this is my favorite. It utilizes a lot of great building techniques and is able to represent the scale of the ship without breaking the bank.
Escher-ish Nr. 1
by B.bokslag
Support Level:
8
What a clever use do the headlight element dimensions. Really quite Escherian and the color palette transitions is one of the better ones that I have seen.
Spider-Man: The Symbiote Costume
by Mmccooey
Support Level:
87
Simply amazing. All of Mmccooey's work is simply stunning and the fact its real Lego really kicks it up a notch. The spider on the chest looks fantastic.
Lady Sabre's Airship Pegasus
by Glenbricker
Support Level:
126
One of my own projects. I am particularly proud of the Pegasus figurehead. The aft of the ship does need some work though. I must admit that I like "Space Fantasy" a lot more than most people.
The RAVEN helicopter - Galaxy Command
by Kitbricksto
Support Level:
180
This is the helicopter of the Galaxy Command series. It is a very well designed with a lot of great snotting aspects.
Notables
Minecraft: Desert biome, abandoned mine
by Thewolfpack
Support Level:
60
If any more basic minecraft sets are going to get made, I think Lego will do it themselves. The sad thing is I think a lot of people are going to accuse Lego of stealing their idea when/if Lego produces more minecraft sets based on their own model that every one else is copying from
Iron curtain defender
by Whatsuptoday
Support Level:
35
Of all the projects "every" published by "Whatsuptoday" I think this one is the best.
steampunk era
by Rom1kno
Support Level:
28
I thought of doing something like this for a while but it is one of the projects I have not gotten off the ground with. Then Team Jigsaw came by with their steampunk train and well, I did not need to worry about it anymore. That being said, this build is way too black. Needs more color, both for presentation and the real world.
Mospeada Ride Armour
by Wolf.leews
Support Level:
19
I love the "cyclones" but if you are going to post a project that has a subject that chances from one form to another you gotta pull that off! Don't taunt me with just the one setting. Also, if the Veritechs can't get past 8,000 I can't see the cyclones standing a chance. Still, awesome work.
Grandad's Tram
by Cutietiny
Support Level:
14
Something about this one just appeals to me.
---
Week of Cuusoo
The week of Cuusoo is now dynamically generated. You can find it by going to my new pages