Cuusoo Picks


---
Pick of the Week
Duplo Dynamic Duo
by Duplobob
There were a lot of good projects this week.
Duplo Dynamic Duo
however stands tall being unique, great quality, and an under-served niche market. As a parent I can tell you I really would have loved some Duplo Super Heroes to go with the Duplos.
Honorable Mentions
The GORILLA Bipedal Loader
by Wolf.leews
This is a great looking, fun design, with a professionally orchestrated project. Why didn't it get pick of the week? Well, in general, mecha are very common on Cuusoo. Another week this could have gotten the pick.
In comparison to the other great Cuusoo mecha, this has a compelling identifiable theme (Construction Ape!) to it, which is very good for marketing a unique idea to potential supporters. This design is also much less complex than the
Exo-Suit
, which is possibly the Exo-Suit's greatest weakness going into review.
L.M.I.R. - Lego Modular Imperium Romanum
by Bigboy99899
Wow! This is an amazing build. The Circus Maximus is apparently the first in
Bigboy99899
's L.M.I.R. series. Ancient times appear to be a strong theme in Cuusoo and one that has not been approached deeply in mainstream Lego.
The concept of an ancient arena has many play possibilities and the aesthetic is powerful and compelling.
Bigboy99899
does not declare an actual scale for this set, but as presented it is huge! This scale is the only only serious detractor for this project, but it is a significant one in both cost and displayability.
I very much look forward to seeing the other sets in this series.
Erickson S-64 Air Crane
by Rarewhiteape
The
Erickson S-64 Air Crane
is a very unique vehicle. Every time I see one I take note: it is hard to overlook, with that strange cavity behind the cockpit.
I think the rear "legs" of this design could use a little work and I am relatively certain that, if Lego were to make a Erickson, the water thank would be made with plates and wedges instead of slopes, but overall the concept is sound.
Star Wars - Bail Organa's Airspeeder XJ-2
by 3d_predator
I really like this design. It has a lot of attractive geometries and I love space hotrods, which is the feeling I get from this...but this reminds more of Galaxy High than Star Wars (yeah, I just compared Galaxy High to Star Wars.)
Disney Ducktales Money Bin
by C3brix
I grew up on Duck Tales, many of my compatriots did as well. I am not certain that there is the public demand for this, which is also showcased by the seven support at the time of this review, but it is still a great representation of the Money Bin. Based on the response I think this should probably be redone in a much more conservative scale...or perhaps a bit more campaigning....
BMW Headquarters
by Bigboy99899
This is a compelling architectural structure. It has some extreme repetition which usually turn me off, but the interesting cap /roof element adds a lot of character.
Notables
Alien squad The Shaper-ship
by Carpediem
This is a very well designed and presented concept. I like the idea of Cuusoo projects that showcase radical transformation from one shape to another without rebuilding as that showcases the complexity of the designs that are possible with Lego.
Something about this project just does grab me with that "coolness." Each of the forms are neat but I just keep thinking, "these are just the legs folded up in different ways"...Is that fair? I don't know but that is how I feel.
White Hot Rod
by Robin.rock
Nice design. If you are on the fence on this one make sure to check out the other images this project has to offer.
Iron Man - Suit Up Gantry
by Jaredchan
There are a few Iron Man gantries already on Cuusoo. I like this one better than the existing projects as it is more in scale with the figure, but I have an inherent problem with all the gantries in that they can't really show Tony Stark "becoming" iron man. They either show Tony in the middle of a lot of arms or Iron Man in a lot of arms.
The minifig design does not lend itself well to showing a "minifig" being assembled.
Minifigs for I.M.C.T.B. - Olympians, Titans, and Heroes!
by Therealindy
An excellent collection of figures. I especially like the Athena build. I think this should be more projects however as it mixes mythological gods, real historical figures, and generic warriors of various cultures. I recommend that therealindy let this project ride for a while and get a feel for what people are really supporting in the project and then split off the others as individual projects. This will increase their Cuusoo footprint and reduce ambiguity of support.
Twin-228 Airspeeder Star Wars
by 3d_predator
A solid design, true to the original concept, but I doubt the Twin-228 will inspire 10,000 votes.
Lego Clock
by Ajphoenix
An interesting concept, one that I have been playing with as well. I think this project fails to take this clock integration far enough to be compelling.
Failed Negotiations (Star Wars Episode I)
by Mattedbricks
Definitely a scene that has not gotten much love from Lego. As effectively the opening of the first trilogy it deserves some respect. I appreciate the attempt to show the red glow of the lightsaber skewered wall, but this set needs a few more tweaks to it. I would really like to see an electronic glowing element for instance, and actual blast doors. Not literal of course, but a second set of doors. Also there are eight figures (one of which is chrome) for a set that is effectively a wall...that is a little high even considering that three are droids.
Iron Man - Hall of Armour
by Jaredchan
See below
Iron Man Hall of Armour
by Ryan.m.evans
Note this is reviewed with the above Hall of Armors.
I just can't see this becoming a product. Lego will not produce a set that undermines their profits. This is effectively like making a project called "The quest for the Ring" with Bilbo, Gandolf, and all the dwarves. There is a reason they split all those characters up in different sets. Lego, like every toy company since the dawn of marketing, mixes expensive, highly desirable elements with cheaper to produce less desirable elements to get a good price for the whole package.
I take that back, we could get a Hall of Armors from Lego Cuusoo, if the armors were prints on bricks like Han in Carbonite.
General Crowds
---
Model Survey
The Magazine
Fine Scale Modeller
is doing a
very open survey
. They want to know what people want to see produced in injection-molded plastic kits. I am impressed that they are choosing to go with write in answers allowing the fans to write in whatever they like. They do ask that people not campaign, but based on my experience, I will be very surprised if the Browncoats don't misbehave on this front for the category of "Space and Science Fiction."
Kickstarter
Art Book Kickstarter with long missed feel of Calvin and Hobbes
I stumbled upon the
Adventures for a Lazy Afternoon
art book and seeing it had five days left I added it to this article post publication. The style is totally charming and the content reminds be of Calvin at is most imaginative. Just a thousand more and the art book is unlocked, but it only has four/five days left.
Veronica Mars breaks the records, opens the possibilities
Last Friday, the Veronica Mars Movie kickstarter closed out with the third highest funding for any kickstarter at $5.7 million and with the higher number of backers in the history of kickstarter at over 91,000.
Here is the serious crazy about this whole thing. This is money in the pocket of Rob Thomas, the creator of Veronica Mars. Sure, WB owns Veronica Mars so there are still strings attached there, but when movie studios put money in a movie, they expect a return on an investment. For the majority of the backers here the return on investment
is the existence of the movie itself.
Lets land this more solidly in the land of crazy. Nearly $380,000 of the cash came from the 25,000 backers who pledged at a rate low enough they
don't even get a copy of the movie
. These backers are effectively giving free money to the Rob Thomas, or getting a T-shirt with movie ads on it. On top of that group is another 22000 fans who are throwing in an additional $800,000 for a t-shirt and a digital copy of the movie.
Tallying up, Veronica Mars got over $1,000,000 in funding for a physical cost of 48,000 shirts (walking billboards) and 23,000 digital movie files. For crying out loud, one true blue fan gave the film $10,000 to be in the film, that even saves the the cost of hiring an actor!
The Veronica Mars kickstarter has fully and quite publicly demonstrated that if you give your fans an avenue to contribute, and a little carrot or two, they will tear down the barriers between and idea and a product. Not to mention engage in volunteer grass roots campaigning that would put the most successful ad men to shame.
Now of course not everyone can do this kind of thing. You need to have the fan base before you have the product. That is, in many ways, a very rare thing. Kickstarter however allows people to play with fire without getting too burned. The big risk of trying of course is proving that your fanbase is rather lackluster if you can't meet the goal. I however predict that Veronica Mars will be the first of many "cult" classics that will attempt an encore through crowdfunding.
Troll Bridge, the Kickstarter that never stopped kicking
Snowgum Films
. These guys have been working for over eight years to produce "the most epic-est short-film ever made," based on the short story "Troll-Bridge."
Snowgum launched
their Kickstarter
from April to July in 2011 and did so successfully, receiving nearly twice the funds they had requested.
Snowgum ans released footage fo the
helicopter shots in New Zealand
, the
large scale bridge set
, and a
Behind the Scenes video
since the kickstarter to showcase to the "investors" how their crowdfunding is being invested.
Though fully funded and then some, the movie is still in production. Many people were late to the party though and are still interested in contributing to and being part of the moving pictures magic. For these people (live myself), Snowgum is still
accepting and honoring pledges
at the original kickstarter levels. Note that $30 will get you a digital copy of the film.
Threadless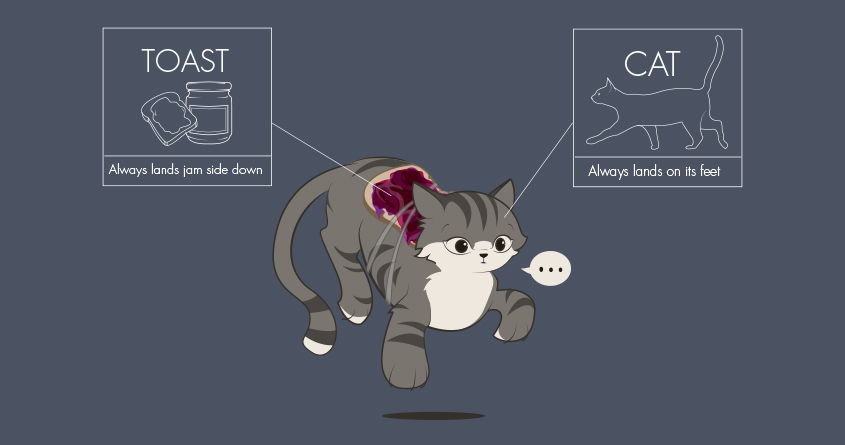 I have always been a big fan of this joke about cats and toast. The look on this cat's face is extremely well done for the concept. My one quibble is that the toast and jam is a bit hard to make out from a distance.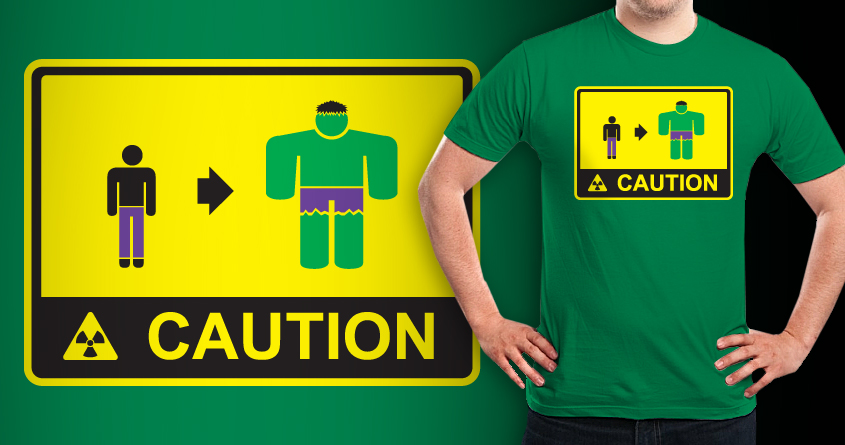 As I said last week, Threadless is doing a Hulk challenge. Last week they had one entry. Now they have 57. Of all the designs, this one stands out the most to me. 90% of the other shirts show the traditional raging hulk or some variation of something I might see on an issue of (various words starting with I) Hulk or something I would expect to see from a traditional Marvel liscensed product. This shirt however elevates the concept and even points out those amazing purple pants.
---
---
Week of Cuusoo
Iron Man - Hall of Armour
by Jaredchan
dialog
L.M.I.R. - Lego Modular Imperium Romanum
by Bigboy99899
dialog
Iron Man Hall of Armour
by Ryan.m.evans
dialog